It is a truth universally acknowledged that an inbox possessed of emails must be in want of spam. Well, not really. Spam sucks. And I'm not talking about that spiced ham stuff that comes in a can and smothered in gelatin. I'm talking about mass marketed email. It clogs our inboxes, it costs us time, and it annoys the living shit out of us.
Running a website means that I get a lot of spam. How much spam is a lot? Well, here's a visual representation of how bad my inbox is: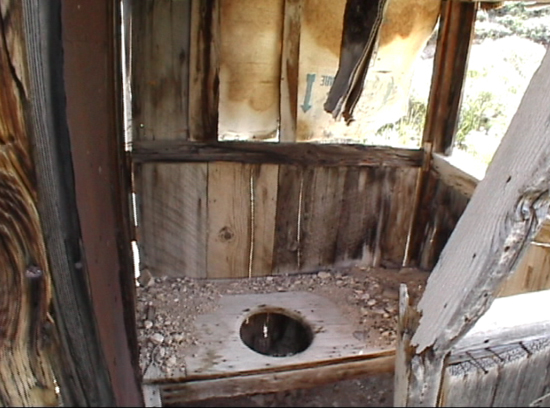 That might not look so bad, but a serial killer is keeping 3 college girls down there.
See? That's pretty fucking bad. So, in an effort to actually put some of this crap to use, I've harvested some of my favorite spam from the last...well, little less than a year.
laminate flooring writes:
The reason for the rise in popularity of laminate flooring in recent years for individuals remodeling their homes is basic laminate flooring cost less to acquire are very much easier to install than its solid wood cousin. Laminate flooring has gained much deserved popularity since the past few years due to the affordability and easy to clean and easy to install characteristics among others.
Well 'laminate flooring', you may be correct there. Laminate is cheaper than wood, and since it's not carpeting, I guess it is fairly easy to clean. The problem is, when you've got some cheap laminate, you have to continually tap the boards back into place, and that just sucks.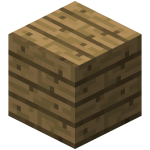 The future of flooring.
My solution: Minecraft wood planks! They look like wood, they stay very clean and they never need to be tapped back into place. The best part is if you're willing to put in the extra effort, you can get them for nothing. Just go out and punch a tree until a big chunk falls off, then do a bit of work and boom: wood planks. For free. You can't beat that.
---
burberry handbags writes:
Nice to become visiting your website yet again, it has been months for me. Nicely this post that i've been waited for so extended. I have to have this article to comprehensive my assignment inside college, and it's got identical topic with your article. Thank you, fantastic share. Jesus
You heard it here first folks. Not only does Jesus like burberry handbags, but he's also a fan of Useless Babble. It's right there in black and white. Jesus is a fan. He reads this site every day. You should be more like Jesus.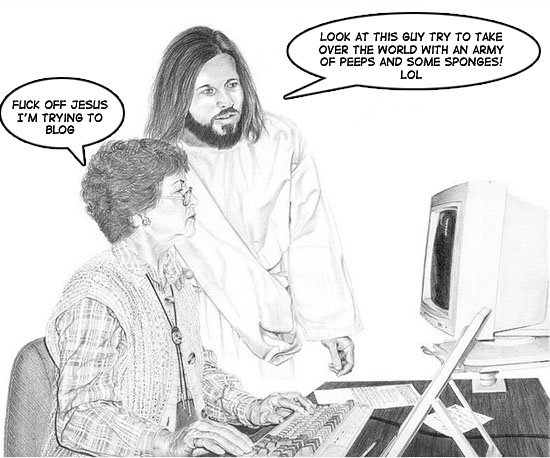 He's a bit of a back seat browser.
And call your mother more often. She misses you.
---
Jeannine Kiang writes:
Mistresses be damn. They are owed NOTHING! They knew what they were getting into before the relationship started! They want 15 minutes of fame and a payday. They should all get together with the ambulancechasing lawyer, Gloria Allred, and just go away. If anything, they all owe an apology to Tiger's wife and children and leave it at that! less
You see, mistresses be all up in the wife's business and the wife is like "Bitch please! You ain't owed nothing!".
And also, here's a picture of Gloria Allred in "all red".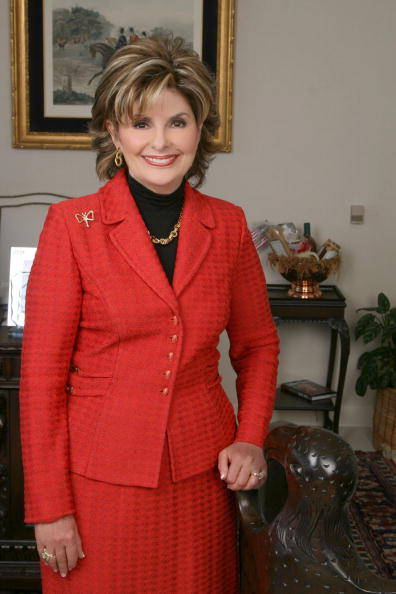 I'm a sucker for visual puns.
Shit I'm clever.
---
Lyme Disease writes:
Hi and thanks for this one tremendous post; this is the variety of subject that maintains me though out the day.I have been recently searching around in your website just after I over heard about these from a buddy and was happy when I was capable of discover it just after looking out for some time. Being a enthusiastic blogger, I'm pleased to find out other people taking initiative and making contributions towards the community. I just desired to review to exhibit my gratitude for your personal post as it's incredibly telling, and lots of copy writers do not get the credit score they should have. I am sure I'll be back again and will send out some of my close friends.
Lock your doors and give cyanide to your children! The diseases have gained sentience and are writing emails! The end times are upon us! Fire and brimstone coming down from the skies! Rivers and seas boiling! Forty years of darkness! Earthquakes! Volcanoes! The dead rising from the grave! Human sacrifice! Dogs and cats living together! Mass hysteria!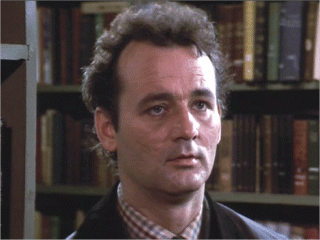 That ought to do it. Thanks very much Ray.
---
home security system reviews writes:
Your house is valueble for me. Thanks!...
My house is valuable to me too. It's where I live. You stay away from my house! It's mine!
---
Pizza writes:
Although non-Italians could partake of pizza as early as 1905, when the venerable Lombardi's-the nation's first licensed pizzeria-opened its doors in Lower Manhattan, most middle-class Americans stuck to boiled fish and toast. But the intrepid citizens of Naples discovered the tomato was not only harmless but delicious, particularly when paired with pizza.
Well Pizza, you're right and you're wrong. The first American pizzeria opened in 1897 as a grocery store on the island of Manhattan. This was a full two years before mozzarella was first added to pizzas. Lombardi's only started selling pizza in 1905.
American diets were more varied at that time than just boiled fish and toast. In New York, they certainly would have eaten boiled fish, but they also had access to beef and pork and fresh vegetables thanks to the excellent farm land in the surrounding area. In fact, both the hot dog and hamburger were introduced in 1904, a year before the Italian tomato pie.
Sadly, it would be another hundred years before the spicy pierogy pizza would be invented.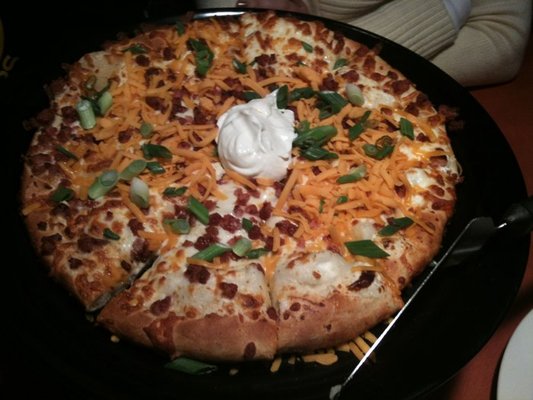 Food of the gods.
---
Tetra Pond Koi Excellence Wheatgerm Large Pond Pellets, 5.7 writes:
A fish aquarium is designed to offer domesticated marine life with a contained environment that mimics that of their natural habitat. Having first become popular in the 1950s, fish keeping is now widely enjoyed by many as a fun hobby and as a beautiful addition to the home. When maintained properly, fish aquariums can add a decorative touch to any room.
Fish are some of the most retarded creatures on earth. Answer me this: if fish are so great, how come they live and breathe in water that they do their business in? Heck, beavers do their business in that water. They could catch beaver fever!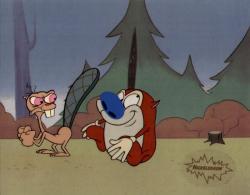 If you can remember this, you probably get half the references on this webpage.
Yeah, real smart there fish. I'll keep an aquarium when fish are smart enough to go in the corner and not swim around it. Stupid fish.
---
Zilvinas Juraska writes:
Today, I went to the beach front with my children. I found a sea shell and gave it to my 4 year old daughter and said "You can hear the ocean if you put this to your ear." She placed the shell to her ear and screamed. There was a hermit crab inside and it pinched her ear. She never wants to go back! LoL I know this is entirely off topic but I had to tell someone!
I was going to say some more about fish being stupid, but Zilvinas, I have to say that your daughter seems to have them beat. What kind of stupid kid doesn't look in a shell before they put it up to their ear? In fact, what kind of stupid careless parent doesn't look in a strange shell found on the ground before handing it to their child and instructing them to place it up against their face?
Wait...I think I might know the answer to both my questions:
Chronic use can make you stupid and give your children fetal alcohol syndrome.
---
So that's it for this installment of the Mail Bag! I've got more spam to tear apart, but I'm rage-quitting for now. I'll be back with more later on.
If you want to send me your comments or questions, email me at

. Remember, all emails will be responded to, and if they're really good, they might make it to the Mail Bag!
Did you like this article? Then try: